One of the great rumors about the likely features of IOS is the arrival of a sort of Dashboard, and Mac OS X Leo, capable of integrating a system of widgets.
Jan-Michael Cart
tried to imagine how this could be integrated in IOS and offers his view with a video concept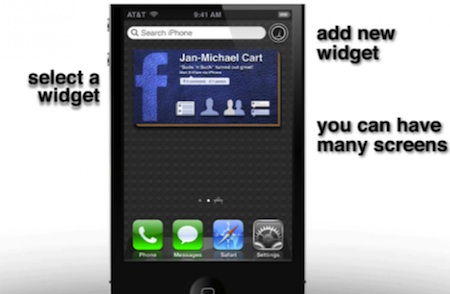 In his mind, the Widgets to be posted on the same page as the Spotlight search, ie a swipe at the left of the main Home screen.
What do you think?